De luxe furnishings for villas, hotels and yachts
Galbusera Arredamenti
Galbusera manufacturs luxury furnishings for villas, yachts, Italian-made wood furnishings and contract furnishings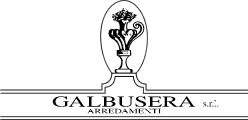 CONTACTS
01.FIRM
Since 1880 Galbusera has furnished some of the most beautiful villas, yachts and hotels worldwide. Over 100 years' experience guarantees the quality of the best Italian-made traditional craftsmanship combined with the versatility of modern manufacturing. The qualified staff at Galbusera Arredamenti works mainly on contract furnishings, which include decorating the interiors of grand hotels, villas, and yachts. From celebrity hotels in Venice and Portofino to the luxury villas in Saudi Arabia, and to princely yachts, the class & style of Galbusera's products is highly respected and widely acknowledged by customers around the world.
02.PRODUCTION
Galbusera designs and manufactures de luxe furnishings for all kinds of villas, hotels and yachts: all furnitures are made in Italy and designed to blend in with any setting and meet each customer's personal requirements. The furnishing projects for hotels, villas and luxury yachts – hand-drafted by professionals – contemplate every detail and give rise to furnishings solutions to cater to customised tastes and requirements, because every de luxe Galbusera Arredamenti creation is unique. The manufacturing workflow follows each furniture-making step, from design to production, with a team of experienced fitters working around the world. Particular attention is given to individual processing stages and to handmade finishings carried out by skilled craftsmen.
03.SERVICES
Galbusera Arredamenti boasts long-term experience in creating and installing de luxe furnishings all over the world. It has the know-how to follow entire contract projects from designing to production for villas, hotels and yachts, implement customer requirements strictly, and work alongside architects and professionals. Galbusera arredamenti mainly makes contract furniture, but also single furniture pieces. It has an extensive catalog showing its de luxe designs as well as a rich, up-to-date website. Its showroom in Italy is set inside a beautiful period villa that can welcome clients and architects who wish to view furniture items firsthand.
Galbusera Arredamenti | Production samples
Firm's highlights
Distribution&Collaborations
Contact Galbusera Arredamenti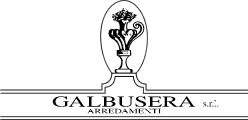 FIRM OVERVIEW
The class and style of Galbusera furnishings embellishes some of the most exclusive villas, hotels and yachts worldwide. The exquisite, Italian-made wood furniture place Galbusera's de luxe furnishings in a league of their own.