Classical deluxe furniture
Vazzari
Vazzari manufactures classical deluxe furniture for villas, living room furniture, bedroom furniture and kitchens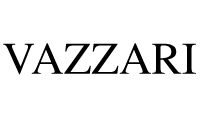 CONTACTS
01.FIRM
Thanks to its strong roots in local tradition Vazzari can offer its clients worldwide classical furniture whose refined luxury sets it apart from standard furnishings. It is aimed at homes and interiors that seek to make a statement in terms of unparallelled yet discreet elegance. A classical, warm and welcoming style that adds to the high quality of the materials, attention to details, and good workmanship the expert knowledge of a long-standing and respected craftsmmanship combined with all the comforts of modern technology in the belief that a deluxe house can and should be also be a home to be enjoyed. Especially present in Eastern Europe, Russia and the Middle East, Vazzari furniture is a byword for refinement, attention to detail, quality and luxury.
02.PRODUCTION
Vazzari furnishes any type of room, warm and cosy bedrooms where elegance and style go with comfort of modern fittings, and upholstered furniture where luxury effortlessly cater to the everyday needs of folk. Furniture pieces where the search for quality materials and fine details does not mean compromising on the comforts of everyday life. Vazzari modular furniture enhance each room's own personality with high class furniture that can easily accommodate today's technology in a perfect synthesis. In the kitchen classical elegance combines with cutting-edge technology, open-work designs, stained glass, excellent illumination of work tops, carved capitals and modern amenities. The additions include individual entrances, small pieces of furniture, large mirrors and a thousand elegant amenities that show style and elegance.
03.SERVICES
Vazzari has endorsed the philosophy of custom-made luxury, providing through a vast international sales network many unique pieces of furniture thanks to manual processing and completely customized details, to fabrics and carvings, and the possibility of crafting every single piece on the customer's recommendations. Thanks to Vazzari's in-house design studio the project can be put into practice by studying the best solutions for the interiors to be furnished, starting from the customer's own drawings or collaborating with architects and professionals, both for contract furniture supplies and individual furnishing projects.
Vazzari | Production samples
Firm's highlights
Distribution&Collaborations
Contact Vazzari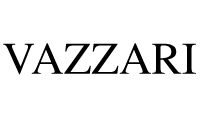 FIRM OVERVIEW
Vazzari manufactures classical deluxe furniture for villas, from living room furniture to bedroom furniture through kitchens. Vazzari furniture is all made in Italy and hand-crafted by skilled craftsmen.