Classic luxury contract furniture
Vazzari Contract
Vazzari manufactures classic luxury contract furniture for villas, hotels, and offices supporting the architects from the drawing board to the execution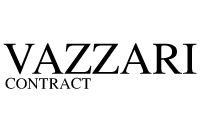 CONTACTS
01.FIRM
True to Brianza's great manufacturing tradition in the production of classic luxury furniture, Vazzari offers its customers around the world individual furnishings or contract furniture solutions for villas, hotels and other spaces designed to be fitted with distinguished luxury items. A classic, warm and welcoming style decorated with high quality materials, attention to detail, keen workmanship and great skill in handicrafts: Vazzari's longstanding experience in the field of classic luxury furniture lends architects and professional contractors all the necessary support also when it comes to contract supplies. Especially present in Eastern Europe, Russia and the Middle East, Vazzari furnishings are synonymous with refinement, attention to detail, quality and luxury.
02.PRODUCTION
Vazzari's Contract furniture Division caters to any public interiors, from villas to hotels and offices, offering classic luxury furniture for sleeping areas, living areas, kitchens, bedrooms, studies and living rooms - all sharing elegance, style and convenience. In Vazzari's contract furniture the select materials used for making luxury furniture and the fine finishes go along with the height of comfort and modern, functional hardware. Modular kitchens, upholstered furniture, beds, tables and desks, furnishings and mirrors: Vazzari's contract furniture bring luxury and elegance to entire living spaces, including curtains and cushions, providing each architect with the ideal solution for their clients.
03.SERVICES
The contract division of Vazzari's classic luxury furniture stands alongside the architect to make its own discreet yet professional contribution at all stages of work: whether preliminary surveys for made-to-measure furniture, working drawings and professional advice for solving technical problems, complete sample ranges to assess materials, colors, fabrics and designs of every piece of furniture, pre-assembly in workshops, and final assembly of the furniture on site. Also, the architect always maintains full control over all processing stages of the commissioned furniture items throughout the entire design and manufacturing process.
Vazzari Contract | Production samples
Firm's highlights
Distribution&Collaborations
Contact Vazzari Contract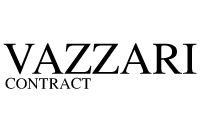 FIRM OVERVIEW
Vazzari makes classic luxury contract furniture for villas, hotels and any interiors where support for the architect is required from design to manufacturing to installation